Welcome, PR InfoVision!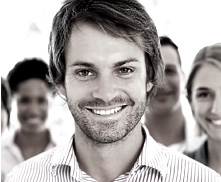 PR Infovision is a leading IT company in Lucknow, Uttar Predesh that is catering its clientele across the globe. PR Infovision primarily focuses on Website development & Digital Services, IT consulting and provides world class offshore outsourcing solutions.
We have a solution to all your IT needs, we ensure to reduce your costs, make your work simpler, comfortable and user friendly for its long term growth and best return on Investment. We have clients based in different parts of World right from USA, Canada, Australia, New Zealand, Germany and other parts. We are professionals working on various IT projects like Website Designing, Website Development (Application Development) and Online Marketing services.
Being Apt with the ever changing dynamic IT requirement, we believe in delivering IT Services with Finest Quality in Cost effective prices and timely execution of projects assigned both in terms of products as well as services with the help of our proficient team of practiced professionals.
Testimonials
"PR Infovision is a leading IT company in Lucknow, Uttar Predesh that is catering "

Chandan raj,
Director

"PR Infovision is a leading IT company in Lucknow, Uttar Predesh that is catering"

Rekha Pandey,
Director

"PR Infovision is a leading IT company in Lucknow, Uttar Predesh that is catering "

Seema Singh,
Director